Vibratory Motors Features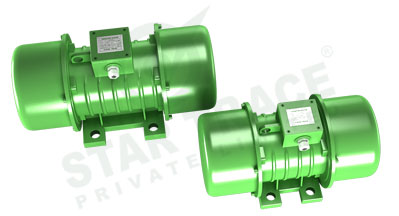 The following are the features of Vibratory Motor:
Increased efficiency.
Enhanced reliability & low maintenance.
Rugged construction for tough environment.
Cylindrical roller bearing. Prelubricated for long life.
Robust design, body made from high grade C.I. casting
Totally dust proof air cooled design. Can operate in dusty environments.
Winding F-Class insulated. Impervious to dust, moisture & vibrations.
Vibration force adjustable from zero to maximum by adjusting position of unbalance weights.
vibratory motors
vibratory motors manufacturers
vibratory motors suppliers
how does a vibratory motors work
vibratory motors sale
vibratory motors china
vibratory motors manufacturers india
vibratory motors capacity
vibratory motors design
vibratory motors wiki
vibratory motors globally
about vibratory motors